Since August 2019, LemnaTec is part of the Nynomic group of companies. The Nynomic group develops and produces contact-less optical high-tech measurement systems for a wide range of applications. The smart photonic solutions are built on a technology platform based on spectral sensor technology.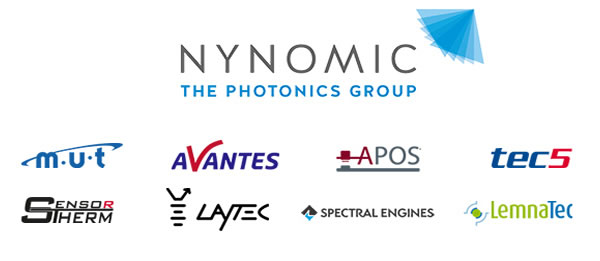 Thanks to the good adaptability to customer's processes, they can be scaled into different applications, unfolding a large increase in efficiency and thus give an edge to the customer. With its miniaturization-based technology, Nynomic has a strong basis for its medium-term growth, which is well above average compared to market levels.

As a full-line supplier, Nynomic AG has a clear marketing concept, from component to solution. It has a global presence, with independent brands, subsidiaries and approximately 400 employees. Part of Nynomic AG are, besides LemnaTec GmbH, the seven companies Spectral Engines Oy, LayTec AG, APOS GmbH, Avantes B.V., Sensortherm GmbH, tec5 AG and m-u-t GmbH with their subsidiaries.

It's done. LemnaTec has moved into its new offices. The computers are running at full speed again, the coffee machine is bubbling and our employees are back, after only three days of interruption. Please note our new address:
LemnaTec GmbH
Nerscheider Weg 170
52076 Aachen, Germany
Telefon: +49 241 981850
Email: info@lemnatec.de